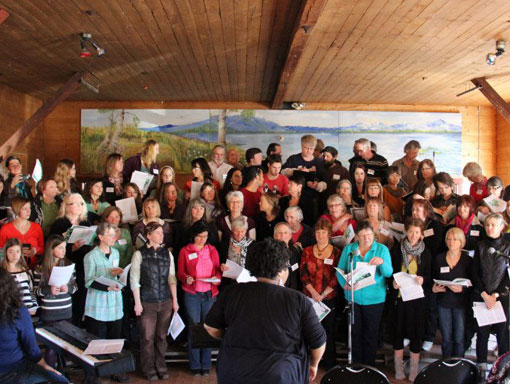 FOV Payment
2018 FOV Payment
Thank You for registering! Your registration will be complete AFTER we receive your payment. You can pay by either of these 2 methods:
etransfer to chirp@singsmithers.com
(please also send us a separate email showing us the answer to your chosen security question).
cheque mailed to Box 4485, Smithers, BC V0J 2N0
(please write "FOV 2018" & registrant's name in the memo line so we know whose registration the cheque is for)
Cancellation Policy
up to March 27, 2018 – a full refund
after March 27, 2018 – no refund (find your own replacement)
Schedule
View or Download a copy of the schedule for the entire weekend.
Thank You! We look forward to singing with you in May!
Festival of Voices 2016 was sponsored by